this is stakstop
Stop Stack damage with ease...
StakStop does exactly what the name suggests: by providing a visual and physical stacking deterrent,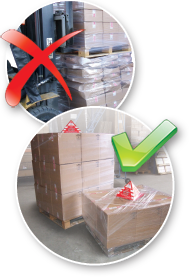 StakStop pallet protection cones stop top stacking and protect palletised goods from crush damage.
Over 30 million pallets are moved through UK pallet networks annually. Although only a small percentage of these pallets are damaged in transit, the actual quantity is huge.
Each day in mainland UK over 1,000 pallets of goods are damaged, resulting in dissatisfied customers, costly remakes, and hundreds of hours spent processing insurance claims.
Don't play the stacking lottery...
it could be you!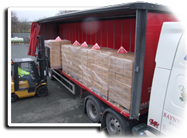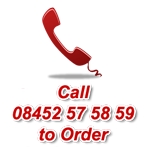 use StakStop PALLET CONES to eliminate damage caused by careless stacking.
STOP STACK DAMAGE NOW!